The Gambia lies on both sides of the lower reaches of the Gambia River, the country's namesake, which flows through the centre of the Gambia and empties into the Atlantic Ocean. The country has an area of just over 11,000 square kilometres. Almost three million people live in the country. The lively capital Banjul is the country's largest conurbation, yet offers by far the 'friendliest people in Africa' in addition to very many beautiful beaches and nature parks and other sights. Soon, the first sailing school in The Gambia will open in the southernmost tip of the country. This will give the advocates of environmentally friendly travel a lot of encouragement…
LEARN TO SAIL IN AFRICA? THE "STALA ADVENTURE LODGE" IN KARTONG IN THE GAMBIA MAKES IT POSSIBLE
In just a few weeks, work will begin on the new boathouse of the first sailing school in West Africa. Sailing experts are being sought and several sailboats from the "OPTIMIST" and "LASER" classes will soon be on their way to West Africa. Life jackets have already been purchased, but instruction materials and especially sailing gear need to be acquired.
The conditions for learning to sail in this beautiful spot of nature compensate for all the effort. Lamin Leba, the manager of this eco-friendly "Stala Adventure Lodge", says that the Allahein River ('River of God's Eye') offers ideal conditions for sailing or learning to sail on this quiet river. In the midst of beautiful nature and in pleasant temperatures of around 30C all year round, it is very tempting to cram sailing theory and practice in English here. There are no high waves, the river has more the character of a lake. The sailing school on the property of Stala Lodge is located directly next to protected mangrove forests, and with very pleasant temperatures, sailing here naturally has a special charm.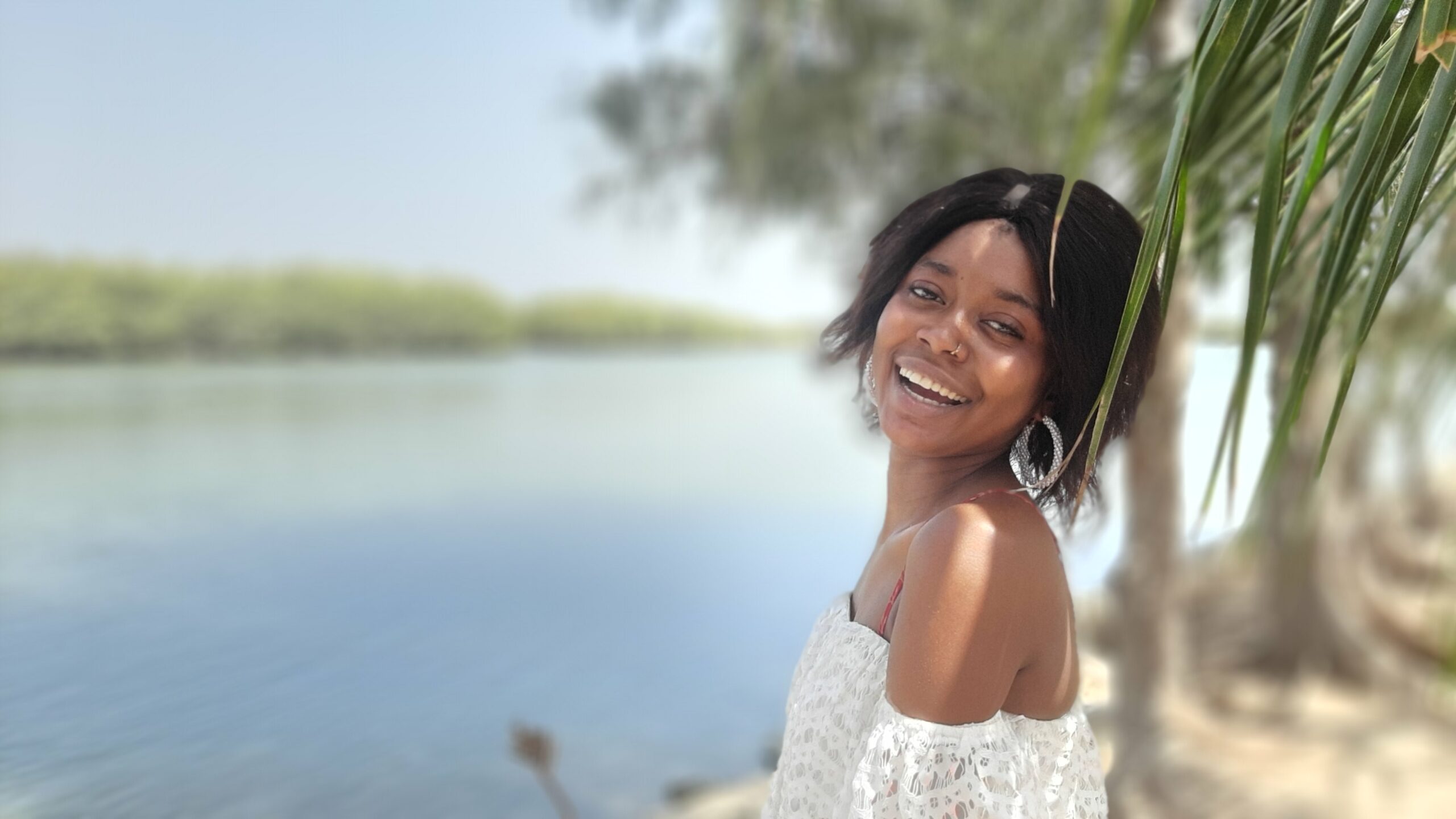 THE GAMBIA IS THE SMALLEST COUNTRY IN AFRICA, BUT WHEN IT COMES TO TOURISM, THIS PEARL ON THE CONTINENT IS TRULY A GREAT…
The Gambia's assets are its people and the excellent security situation in the country, despite the pervasive effects of the world's travel aggravations. The people of Africa's smallest country are truly warm and friendly. Again and again a white person is asked "From where do you come from sir?" and if you then answer that you come from Germany, Austria or Switzerland, you are sure to have the sympathies of the Africans. For us as travel journalists operating worldwide, it was very exciting to find out what makes the population of this friendly country tick in 2022. Africa expert Frank Müller from Rostock also speaks appreciatively: "The Gambia is certainly the country with the best development opportunities in tourism, because the security situation is very relaxed and an African from The Gambia has a very friendly nature. Here, even elderly holidaymakers are welcomed with open arms – and the people are happy about us holidaymakers. Age is valued differently here, old or even disabled people are treated with respect. The country has by no means exhausted all the potential that it can offer due to the partly extremely beautiful Atlantic beaches and river landscapes and partly endemic flora & fauna."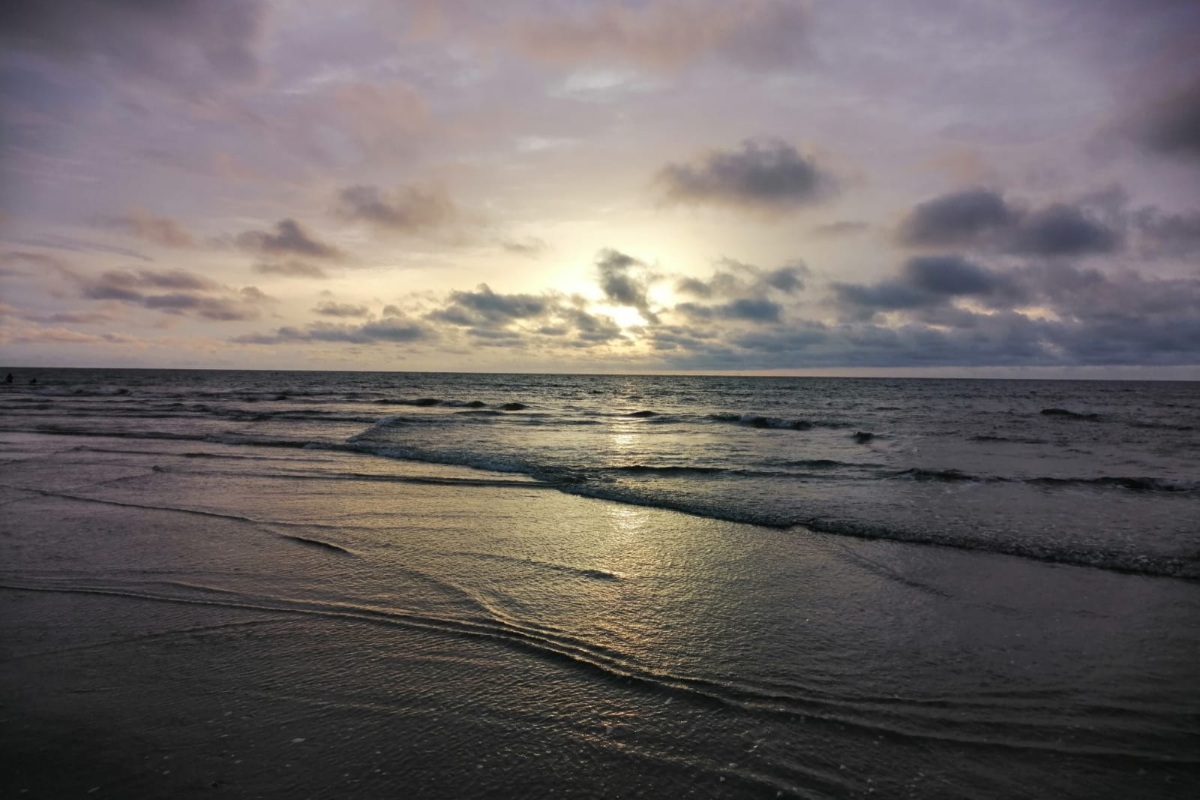 KARTONG IS LOCATED IN THE SOUTHERNMOST TIP OF THE GAMBIA AND IMPRESSES WITH ITS TRANQUILLITY AND UNIQUE FLORA & FAUNA.
Here, tourists are only occasionally to be found, life seems to be pristine here, pure 'Africa feeling' overcomes even experienced globetrotters and one feels transported back 20 or even 30 years in a time machine. Besides a mystical crocodile pool of 1.3ha, Kartong offers some beautifully and lonely situated eco-lodges. The whole area is called Kombo South District in the West Coast Region, on the southern tip of the southwest coast of The Gambia in West Africa. The rural settlement of Kartong is located on the Kombo Coastal Road, near its end and close to the international border with Senegal, which is bordered by the Allahein River ('The Eyes of God', former 'San Pedro River').
AFRICA'S MODERNITY HAS NOT YET RAVAGED HERE, EVERYTHING SEEMS PRISTINE AND SYMPATHETIC
Kartong is a multi-ethnic village community, mostly Mandinka, followed by Jola and other minority tribes such as Karoninka and Balanta. The village has about 5,500 inhabitants, is located about 60 km from the capital Banjul and is one of the smallest and oldest settlements in Kombo South. The coastal landscape is captivating in its beauty and a nature lover may spend hours marvelling at the varied flora & fauna of the region and will not get bored even after hours. Nature captivates the visitors. One of the great advantages of this landscape is that even the lodges take great pains to disturb nature as little as possible.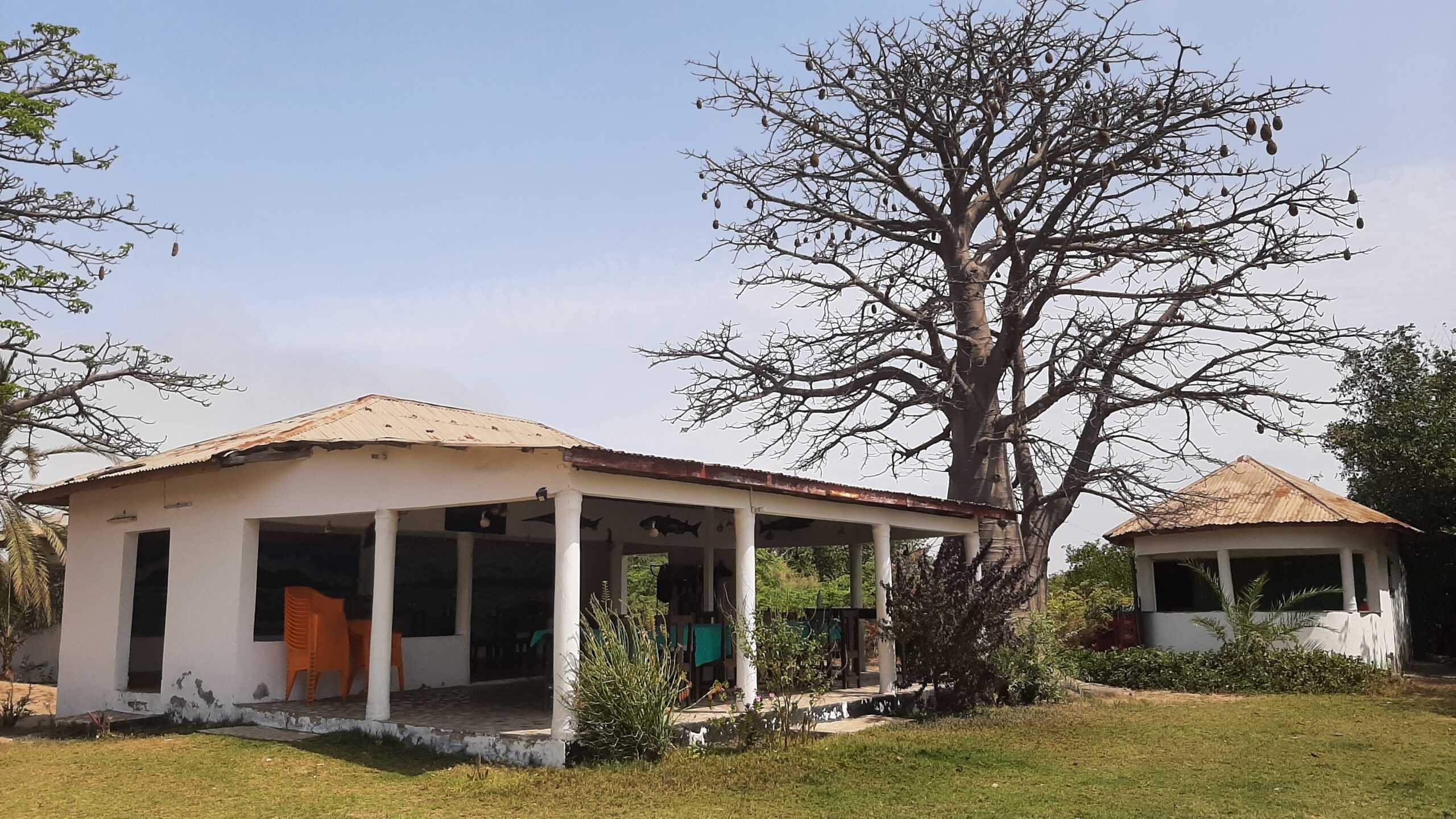 LOVERS OF ABSOLUTE TRANQUILLITY AND IDYLL SHOULD SLOW DOWN AT THE STALA ADVENTURE LODGE
This beautifully situated eco-lodge is located directly on the border section to Senegal, 50m south of this peaceful piece of land begins the terretory of Senegal. Yet there is no trace of border controls or guards. The absolute closeness to nature, peace and tranquillity are some of the highlights of this eco-lodge, which was founded in 2005. Incidentally, this wonderfully secluded accommodation facility belongs to the small town of Kartong and provides wages and bread for around 15 people, often even more.
STALA ADVENTURE LODGE IS DESIGNED TO BE AS ECO-FRIENDLY AS POSSIBLE AND IS LOCATED AT THE SOUTHERN POINT OF THE GAMBIA. IT IS THE PERFECT HOLIDAY DESTINATION FOR ADVENTURERS, SPORTSMEN AND SOON FOR SAILORS
If you want to relax and slow down, or just marvel at the beautiful birdlife, you should treat yourself to some time off here. The staff is very friendly, for example, they serve fresh fish that they have caught themselves in a very tasty way. The authors arrived here by car the day before yesterday evening around 9.30 pm and were surprised with an excellent fish and vegetable platter. The ladyfish was tender and soft, the vegetables obviously healthily steamed, the chef here definitely knows his trade. The whole facility is designed for maximum energy efficiency. Solar energy and other measures have done an excellent job of cutting down on the hunger for energy. The African round huts, which are integrated into nature, each have a wonderful terrace with a view of Senegal and the river delta, offer a great climate and do not need air conditioning or a fan. All round huts have their own bathroom/shower, very comfortable beds, mosquito nets and are wonderfully quiet. Only occasionally does a fishing boat chug through the almost untouched natural landscape. The Atlantic Ocean can be reached in a few minutes on foot, far away from car traffic and the disturbing noise of modern life. Lonely natural beaches beckon here and invite you to swim or jog. You are really alone in nature here. The lodge is powered solely by solar energy, a smart move given the intensity of the sun in West Africa.
WHO SUITS STALA ADVENTURE LODGE?
Primarily hikers and nature lovers (and soon sailors or those who want to learn to handle a sailing boat), all who can live with small deficits in terms of facilities. There is no nightclub, no discos and the next village is about 10 minutes walk away. Hot water in the shower is missing. As the day and night temperatures never drop below 22C, they are often above 28C, showering is rather refreshing, hardly stressful. Nevertheless, an improvement is planned, soon there will be shower water heated by solar energy. Slow free Internet is yet available at the Stala Restaurant, faster speed is planned for the next month.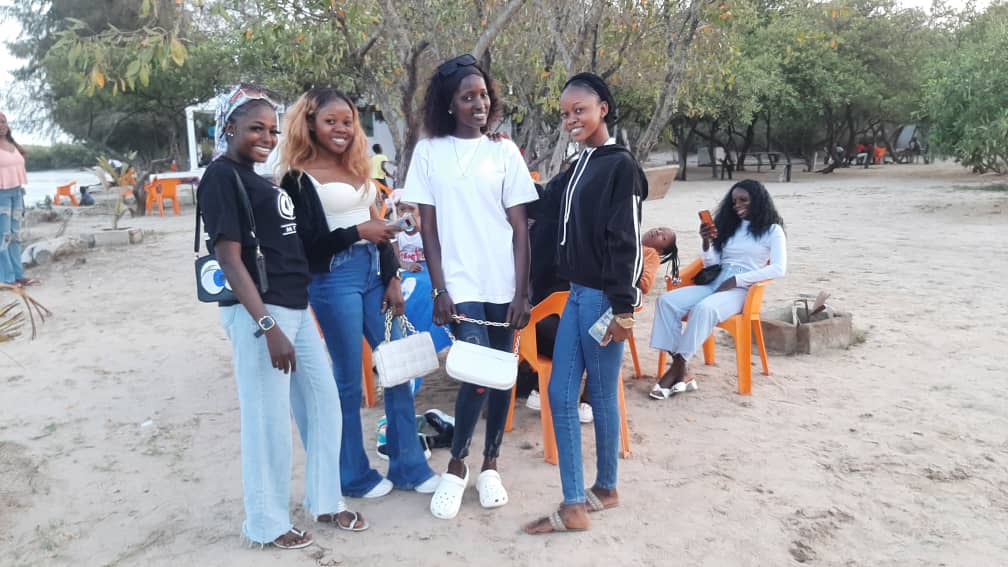 HERE'S WHAT'S HAPPENING: STALA ADVENTURE LODGE'S PLANS FOR THE COURSE OF 2022/23:
A tree will be planted for every guest at Stala Adventure Lodge. This will lead to an even greener river landscape as the number of guests increases. The surroundings of the Stala Adventure Lodge are also so breathtakingly beautiful because the river course still appears pristine and mangrove forests, palm trees and other (dense) tree growth protect the banks. The wildlife here also seems to be largely intact.
LEARNING TO SAIL IN AFRICA? THE FIRST SAILING SCHOOL IN THE GAMBIA WILL OPEN IN THE COURSE OF 2022 ON THE WONDERFUL SITE OF THE STALA ADVENTURE LODGE
Learning to sail in The Gambia? That will soon be possible under the African sun on a tranquil branch of the Allahein River. Stala Adventure Lodge will establish Gambia's first sailing school. For this purpose, small and easy-to-use sailing boats will be purchased, with which thousands of sailing enthusiasts in Europe have also learned the "craft".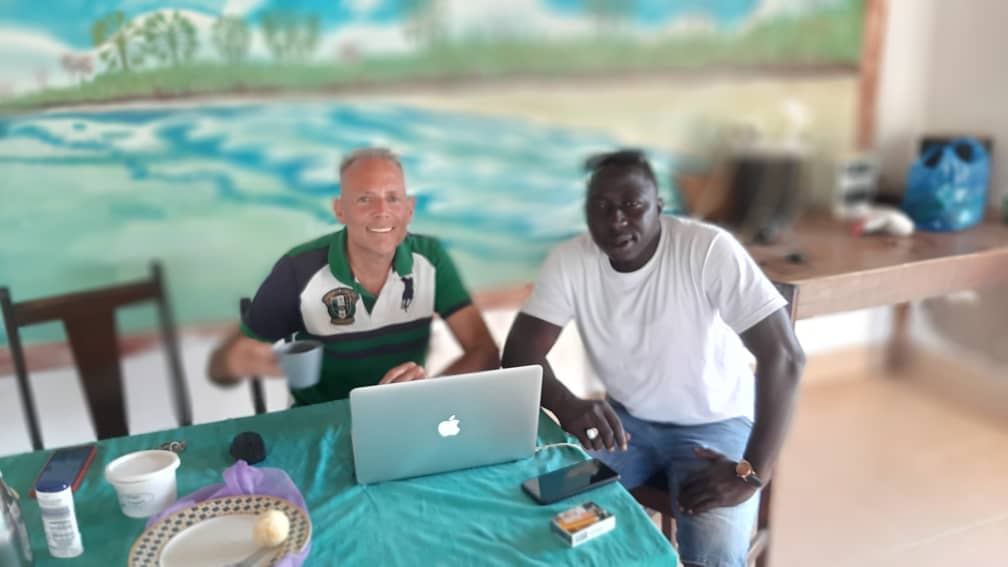 Lamin is the General Manager of this oasis and explains: "Of course, this is not enough. Further measures are planned to reduce plastic waste, for example: a water filter system will soon be integrated, so thousands of plastic bottles will be effectively avoided." The lodge manager Lamin says: "We will reduce the consumption of plastic as much as possible and also rely more and more on organic farming for the food of our guests"…
Lamin provides information about sailing in Africa and soft ecotourism in West Africa, and he and his colleagues are doing everything possible to satisfy the guests of Stala.
His colleague Basiru completed: "Of course, we are not a luxury hostel in terms of facilities. But with us, travellers are surrounded by the rich flora and fauna of the Allahein River. People seldom get this close to the animal world as they do in West Africa. Isn't it wonderful to be woken up in the morning by the hundreds of different voices of the often endemic bird species and their often breathtaking flying skills?"
Enquiries to Stala Adventure Lodge gladly by email:
Laminleba@gmail.com
Stala Adventure Lodge Call or Whatsapp No:
+220 745 2553
Welcome to The Gambia, the "Smiling Coast of Africa" ❤️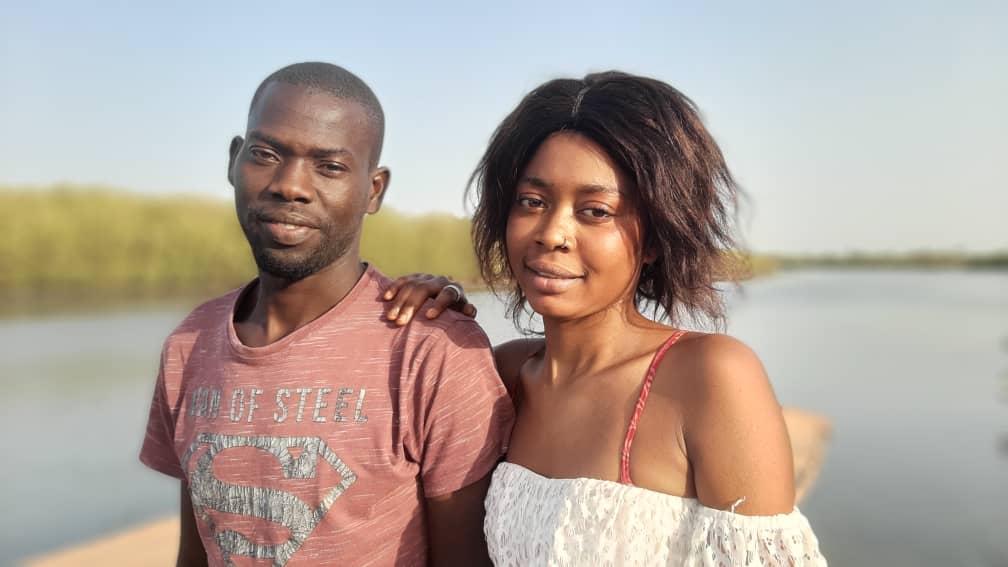 Article written by travel journalist Oliver Gaebe
Pressekontaktdaten:
BellaCoola Film Production UG
Eythstr. 10
D-51103 Cologne
Germany
Phone: +491796004547
web: http://www.bellacoola.de
email: bellacoola-liefert (@) die-besten-bilder.de
Bellacoola Film Production UG from Cologne in Germany has become known as an experienced film production company with excellent references. Focus: Travel and science. Since a few years a department "Economy" has been added and deals with the reasons for the significantly decreased competitiveness of the German industry. Even future technologies, such as the aerospace industry, are not sufficiently supported, and politicians obviously lack the will to act. You can use this press release – also in modified or shortened form – with a source link to our homepage on your website free of charge.